La nueva sub sección 2 "Disposiciones especiales relativas a obligaciones de sumas de dinero" del Código Civil Francés (2016). / The new sub section 2 "Special provisions relating to obligations for moneys" of the French Civil Code (2016)
Domingo Jerónimo Viale Lescano
Palabras clave:
Derecho civil, Obligaciones, Sumas de dinero, Código Civil Francés, Civil law, Obligations, Sums of money, French Civil Code
Resumen
La Reforma de 2016 introdujo una nueva Sub Sección que, agrupa reglas sobre el pago de obligaciones de dar sumas de dinero. Incluye el principio nominalista como regla general, con excepciones, mediante indexación. Regula la deuda de valor. Mantiene la imputación del pago parcial, primero a los intereses, que se conceden por ley o se estipulan en el contrato. La tasa de interés convencional debe fijarse por escrito. Se considera anual por defecto. Admite el anatocismo cuando los intereses se deben al menos por un año, cuando el contrato lo prevé o si una decisión judicial lo especifica. El pago es en euros, salvo obligación de un contrato internacional o un juicio extranjero. El lugar de pago en el caso de no ser fijado por las partes, mudándolo al domicilio del acreedor. El juez podrá conceder periodos de gracia y otras medidas que permitan al deudor superar sus dificultades económicas (art. 1343-5). La ordenanza fusiona los anteriores artículos 1244-1 a 1244-3 en una sola disposición.
ABSTRACT:
The 2016 Reform introduced a new Sub Section that groups rules on the payment of obligations to give sums of money. It includes the nominalist principle as a general rule, with exceptions, by indexing. Regulates value debt. It maintains the allocation of the partial payment, first to interest, which are granted by law or stipulated in the contract. The conventional interest rate must be fixed in writing. It is considered annual by default. It admits anatomy when interest is owed for at least one year, when the contract provides for it, or if a court decision specifies it. Payment is in euros, except for obligation of an international contract or a foreign trial. The place of payment in the event of not being fixed by the parties, moving it to the creditor's address. The judge may grant grace periods and other measures enabling the debtor to overcome his economic difficulties (art. 1343-5). The ordinance merges the above Articles 1244-1 to 1244-3 into a single one.
Citas
Année académique : 2015-2016 URI/URL : http://hdl.handle.net/2268.2/1193
Article 1342-10 Création Ordonnance n°2016-131 du 10 février 2016 - art. 3
AVANT-PROJET DE REFORME DU DROIT DES OBLIGATIONS; (Articles 1101 à 1386 du Code civil) ET DU DROIT DE LA PRESCRIPTION (Articles 2234 à 2281 du Code civil) Rapport à Monsieur Pascal Clément Garde des Sceaux, Ministre de la Justice 22 Septembre 2005.
Cass. req., 17 de febrero 1937, DH 1937, pág. 234
DROIT CIVIL ; NEUVIÈME ÉDITION ; TOME DEUXIÈME ; PARIS, LIBRAIRIE GENERALE DE DROIT & DE JURISPRUDENCE,1923, p. 153.- 14 (Direct Recouvrement) tiré de http://www.editions-legislatives.fr
DROIT DES OBLIGATIONS – Tome I, Par Carole AUBERT DE VINCELLES, Session 2016, Dalloz, Paris, 2016, p. 91. 9 VJ Flour, J.-L. Aubert y E. Savaux, Derecho civil, Les obligaciones, t. 1, El acto jurídico, Sirey, 16ª ed., 2014, n ° 48.
DROIT DES OBLIGATIONS – Tome I, Par Carole AUBERT DE VINCELLES, Session 2016, Dalloz, Paris, 2016, p. 91.
Maître de conférences à la faculté de droit d'Avignon, La réforme du droit des contrats regroupe les règles relatives au paiement, 30.09.2016; https://www.editions-legislatives.fr/actualite/la-reforme-du-droit-des-contrats-regroupe-les-regles-relatives-au-paiement
Pérez Bourbon, Héctor; Manual de Técnica Legislativa. - 1a ed. - Buenos Aires : Konrad Adenauer Stiftung, 2007, nº16, pag. 39.
Présentation générale de l'AVANT-PROJET DE REFORME DU DROIT DES OBLIGATIONS; (Articles 1101 à 1386 du Code civil) ET DU DROIT DE LA PRESCRIPTION (Articles 2234 à 2281 du Code civil) Rapport à Monsieur Pascal Clément Garde des Sceaux, Ministre de la Justice 22 Septembre 2005
Réforme du droit des contrats, du régime général et de la preuve des obligations; https://sites.google.com/view/zalewski-sicard/cv?authuser=0
Rep. civ. Dalloz, v ° "Pago" de M.-L. Mathieu-Izorche y S. Benilsi, mayo de 2009.
Traite de Droit Civil, Tome 3,Les Obligations-Le contrat; 8ª edition, Economica, Paris, 2016, nº 683, pp. 748/749.
Traité théorique et pratique de droit civil. 10, De la société, du prêt, du dépôt / par G. Baudry-Lacantinerie, Albert Wahl, L. Larose (Paris), 1898, p. 526, nº 1474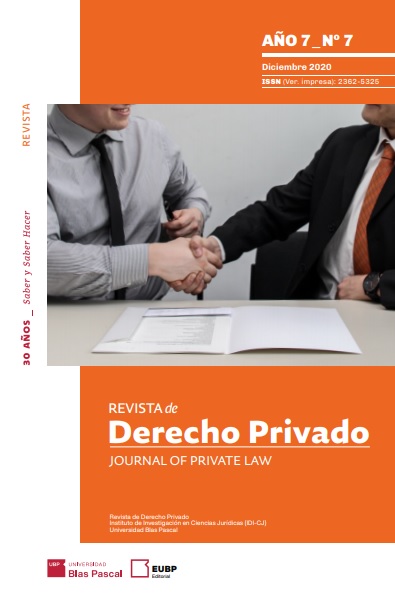 Sección
Estudios de doctrina