Al amparo de la salud. Algunas consideraciones sobre derechos humanos y condiciones de mercado / Under the protection of Health. Some considerations on human rights and market conditions
Palabras clave:
Derechos Humanos, Amparo, Protection, Obras Sociales, Human rights, Social Works
Resumen
El presente comentario tiene como finalidad una reflexión sobre la salud desde la órbita de los derechos humanos. Adscribimos a la era de la humanización de derechos y bajo ningún pretexto se nos ocurriría negar su existencia aunque, a veces, suele costar apreciarlos en su faz operativa. Frente a su desconocimiento arbitrario, como en el caso que nos ocupa, contamos con una herramienta que provee el remedio adecuado, máxime cuando, como en el fallo bajo análisis la vulneración opera sobre argumentos no acreditados inspirados en la lógica del mercado.
The purpose of this commentary is to reflect on health from the orbit of human rights. We ascribe to the era of the humanization of rights and under no pretext we would think of denying their existence although, sometimes, it usually costs to appreciate them in their operational face. Faced with their arbitrary ignorance, as in the case before us, we have a tool that provides the appropriate remedy, especially when, as in the ruling under analysis, the violation operates on non-accredited arguments inspired by the logic of the market.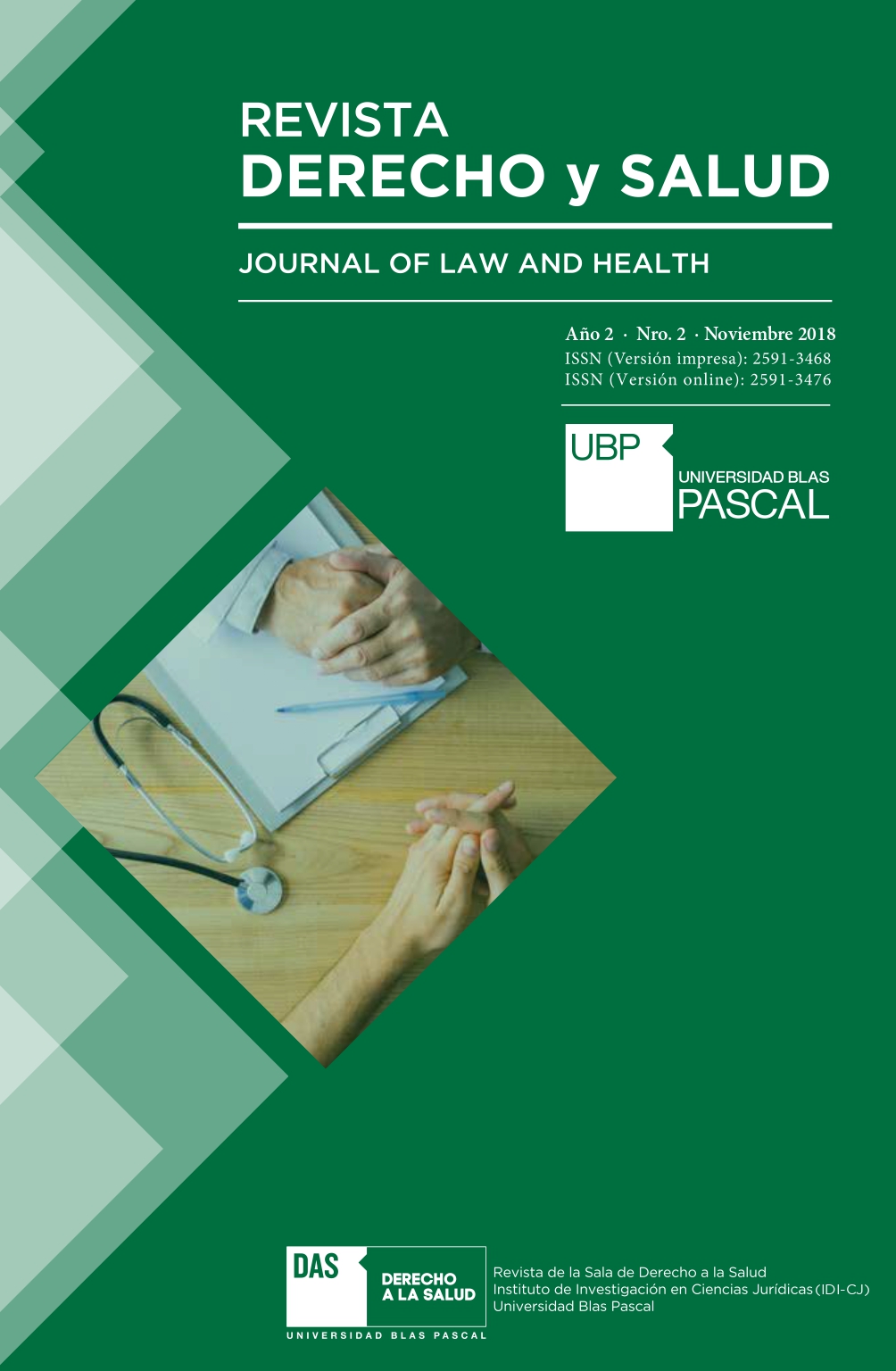 Cómo citar
Belanti, M. F. (2018). Al amparo de la salud. Algunas consideraciones sobre derechos humanos y condiciones de mercado / Under the protection of Health. Some considerations on human rights and market conditions. Revista Derecho Y Salud | Universidad Blas Pascal, (2), 198-207. Recuperado a partir de https://revistas.ubp.edu.ar/index.php/rdys/article/view/47
Sección
Comentarios Jurisprudenciales