El criterio de tolerancia cero para la contaminación de aves de corral en la regulación europea
Juliana Da Silva Martínez

Universidad Autónoma de Madrid
Palabras clave:
Tolerancia cero, Regulación, Europa, animal, alimento, Zero tolerance, Regulation, Europe, Food
Resumen
Este artículo analiza la sentencia del Tribunal de Justicia de la Unión Europea, del 12 de septiembre de 2019, por la que se constata la aplicabilidad del criterio de "tolerancia cero" para la contaminación de las canales de aves de corral, en el contexto de los alimentos de origen animal, cuyas normas de higiene y de control se encuentran en los Reglamentos europeos n.º 853/2004 y 854/2004, respectivamente.
Citas
• Congressional Research Service. The Library of Congress (2005). Agriculture: A Glossary of Terms, Programs, and Laws (97-905). Recuperado de: http://ncseonline.org/nle/crsreports/05jun/97-905.pdf
• Directiva 6420.2 Rev. 1, Departamento Estadounidense de Agricultura. Servicio de Inspección Alimentario de Seguridad (FSIS). Estados Unidos, 27 de abril de 2017.
• Rasekh, J., Thaler, A. M., Englejohn, D. L., & Pihkala, N. H. (2005, 1 octubre). Food Safety and Inspection Service Policy for Control of Poultry Contaminated by Digestive Tract Contents: A Review. Recuperado de https://www.sciencedirect.com/science/article/pii/S1056617119318471
• Sanchez, J. D. (s. f.). Historia del Sistema HACCP. Recuperado 12 de julio de 2020, de https://www.paho.org/hq/index.php?option=com_content&view=article&id=10833:2015-historia-sistemahaccp&Itemid=41432&lang=es#:%7E:text=La%20Pillsbury%20Company%20present%C3%B3%20el,alimentos%20enlatados%20de%20baja%20acidez.
• World Health Organization. (2013, 9 julio). OMS, 2004. Recuperado de https://www.who.int/csr/don/archive/year/2004/es/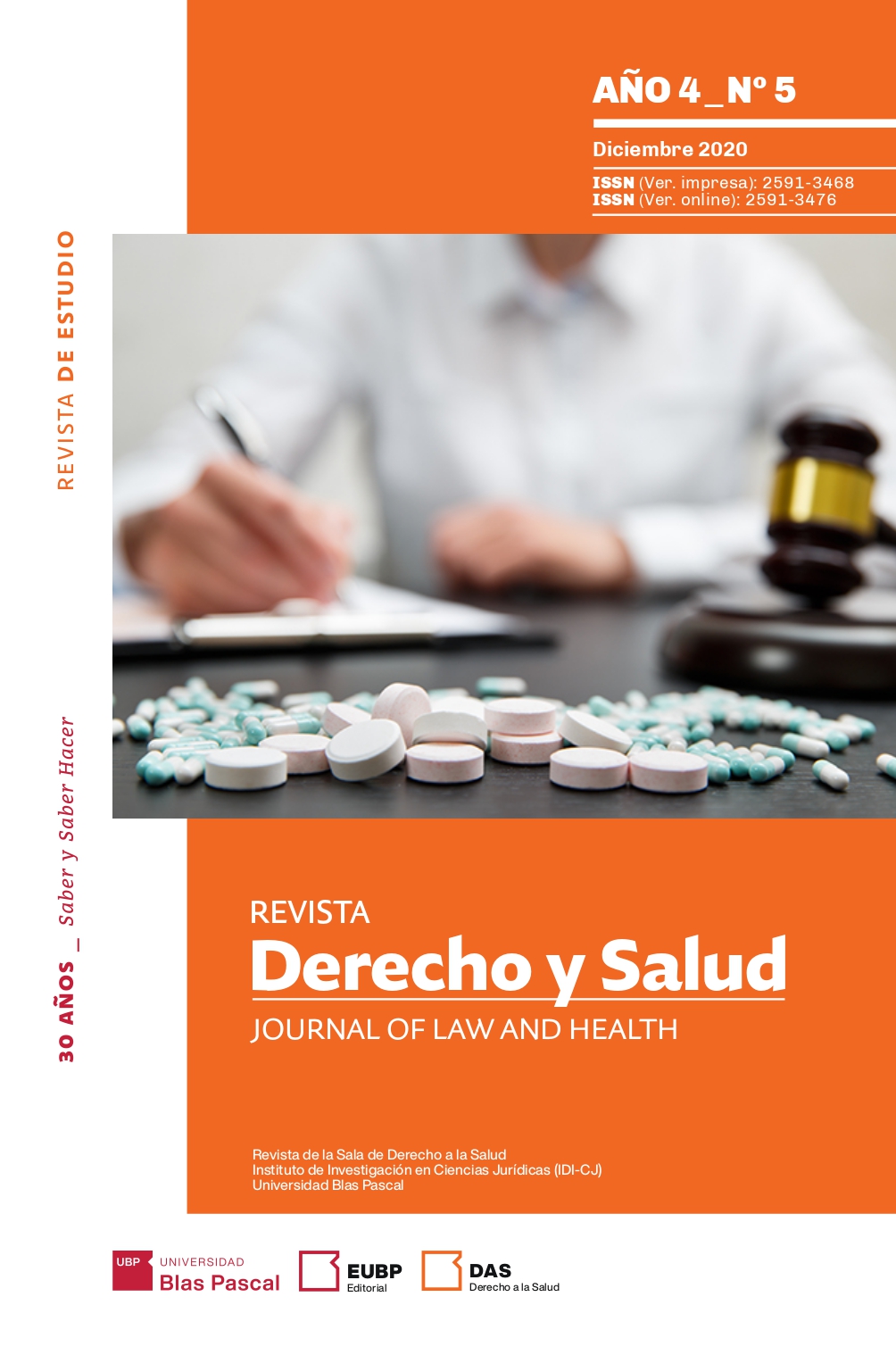 Cómo citar
Da Silva Martínez, J. (2020). El criterio de tolerancia cero para la contaminación de aves de corral en la regulación europea. Revista Derecho Y Salud | Universidad Blas Pascal, 4(5), 205-212. https://doi.org/10.37767/2591-3476(2020)26
Sección
Comentarios Jurisprudenciales