La cobertura integral de prestaciones a las personas con discapacidad / The comprehensive coverage of benefits for people with disabilities
Palabras clave:
Derecho a la salud, Discapacidad, Amparo, Cobertura integral, Obras Sociales, Right to Health, Disability, Protection, Comprehensive coverage, Social Works
Resumen
El presente trabajo versará sobre el análisis de una polémica sentencia de la Corte Suprema de Justicia de la Nación en la que se decide a favor de la Obra Social del Poder Judicial de la Nación, la cual había impugnado la resolución que la condenaba a prestar cobertura íntegra a una persona con discapacidad. El fundamento de la Corte: la omisión por parte del Tribunal de Primera Instancia de la aplicación de la resolución OSPJ 822/13 que establece las condiciones de cobertura de la prestación de asistencia domiciliaria de las personas con discapacidad, que es compatible con la Ley 24.901. Sin duda alguna, un caso controvertido en el que se encuentra en juego el derecho a la salud, la protección de las personas con discapacidad y el alcance de la cobertura de las obras sociales.
The present work will deal with the analysis of a controversial sentence of the Supreme Court of Justice of the Nation in which it is decided in favor of the Social Work of the Judicial Power of the Nation, which had challenged the resolution that condemned it to provide coverage integrates a person with a disability. The basis of the Court: the omission by the Court of First Instance of the application of the resolution OSPJ 822/13 that establishes the conditions of coverage of the provision of domiciliary assistance for persons with disabilities, which is compatible with Law 24,901. Undoubtedly, a controversial case in which the right to health is at stake, the protection of people with disabilities and the scope of coverage of social works.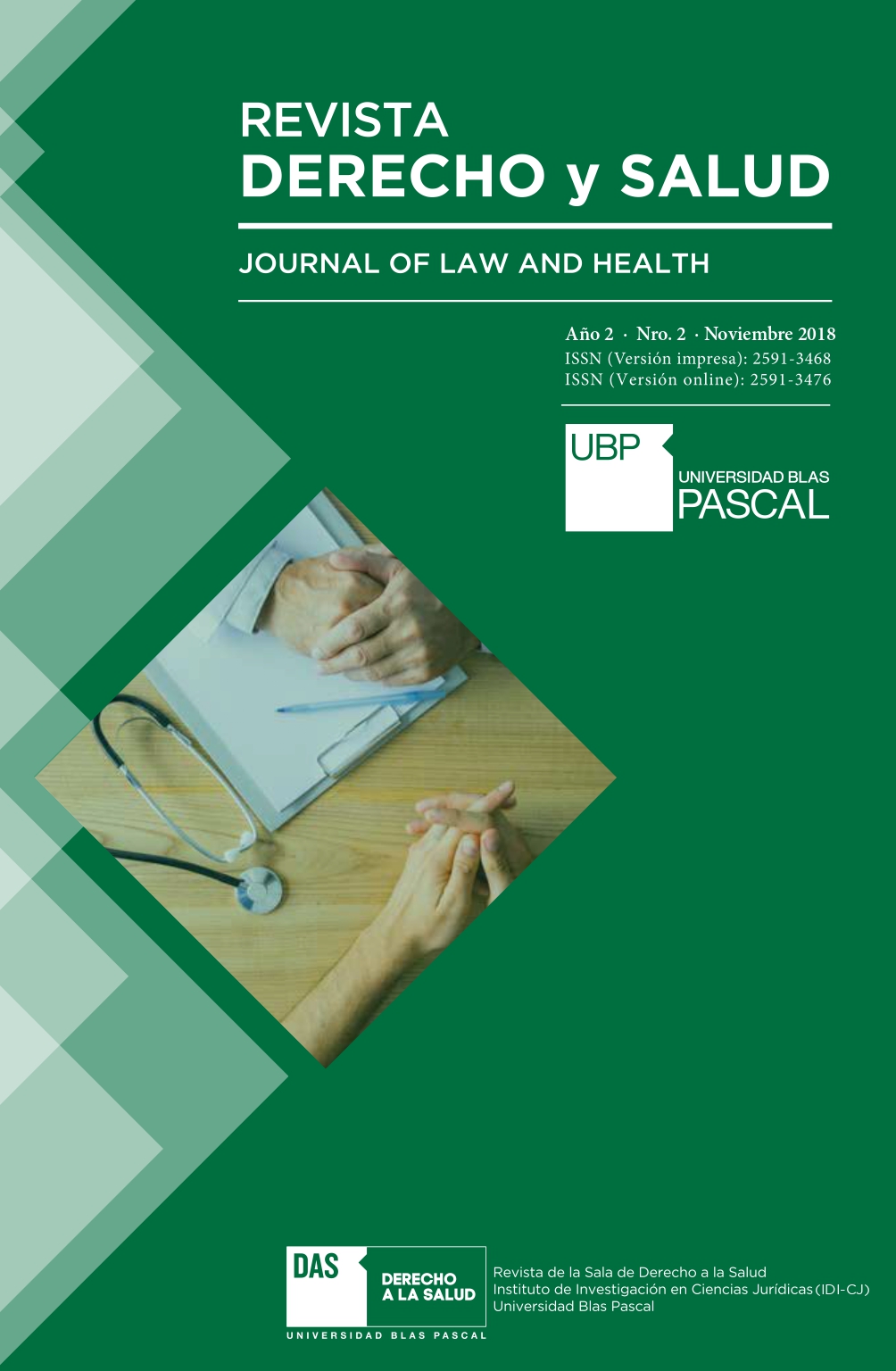 Cómo citar
Báez, Ángeles M. (2018). La cobertura integral de prestaciones a las personas con discapacidad / The comprehensive coverage of benefits for people with disabilities. Revista Derecho Y Salud | Universidad Blas Pascal, (2), 155-163. Recuperado a partir de https://revistas.ubp.edu.ar/index.php/rdys/article/view/42
Sección
Comentarios Jurisprudenciales