Riesgo habitacional de personas vulnerables y su impacto en el Derecho a la salud: la conducta omisiva del Estado provincial / Housing risk of vulnerable people and the impact on the right to health: the omissive conduct of the provincial State
Andrés Oscar De Cicco

Universidad Nacional de Córdoba
Palabras clave:
Conducta omisiva del Estado, derechos humanos, derecho a la vivienda digna, derecho a la salud, discapacidad, State´s omission, Human rights, Right to decent housing, Right to health, disability
Resumen
La Corte Suprema de Justicia de la Nación revocó la sentencia dictada por el máximo tribunal de la provincia de Río Negro, que había desestimado una acción de amparo por improcedente, y que fuera oportunamente promovida por una abuela en representación de sus dos nietos a cargo, uno de ellos menor de edad y otro con discapacidad. El quid de la cuestión radica en la conducta omisiva por parte del Estado Provincial ante la existencia de un riesgo habitacional cierto de personas en situación de especial vulnerabilidad, violando derechos básicos consagrados constitucionalmente y normativa internacionalmente ratificada por nuestro país, como son el derecho a una vivienda digna, el derecho a la salud y a la integridad física.
The Supreme Court revoked the sentence passed by the highest court of the province of Río Negro, which had dismissed an appeal of protection, promoted by a grandmother on behalf of her grandchildren in charge, one of them minor and another with a disability. The heart of the matter lies in the omission imputable to the Provincial State in the presence of a certain housing risk of people in a situation of special vulnerability, violating basic rights constitutionally established and internationally ratified by our country, such as the right to decent housing, the right to Health and physical integrity.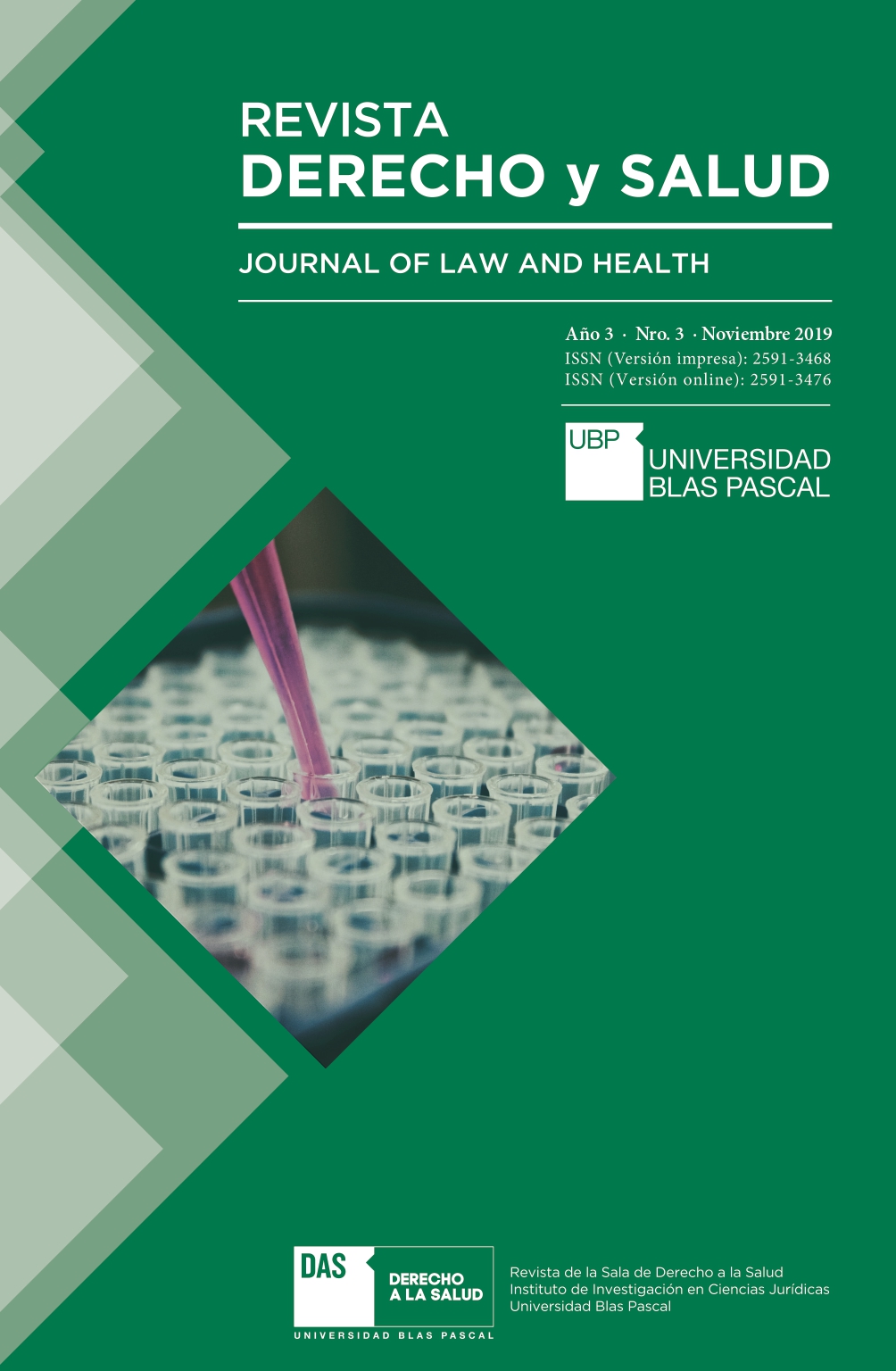 Cómo citar
De Cicco, A. O. (2019). Riesgo habitacional de personas vulnerables y su impacto en el Derecho a la salud: la conducta omisiva del Estado provincial / Housing risk of vulnerable people and the impact on the right to health: the omissive conduct of the provincial State. Revista Derecho Y Salud | Universidad Blas Pascal, (3), 188-196. Recuperado a partir de https://revistas.ubp.edu.ar/index.php/rdys/article/view/66
Sección
Comentarios Jurisprudenciales