Sentencias Arbitrarias: la falta de objetividad frente a la defensa de derechos fundamentales / Arbitrary Sentences: the lack of objectivity against the defense of fundamental rights
Antonela Bordignon

Universidad Blas Pascal / Banco Provincia de Tierra del Fuego
Palabras clave:
Amparo, Derechos fundamentales, Valoración de la prueba, Objetividad, Sentencias arbitrarias, Fundamental rights, ; Assessment of the Evidence, Objectivity, Arbitrary Sentences
Resumen
El presente artículo analizará el fallo dictado por la Corte Suprema de Justicia de la Nación, a través del cual, hacen lugar al recurso extraordinario y deja sin efecto la sentencia impugnada por la demandada en la causa "C.T., N c/OSDE s/amparo de Salud".  El órgano supremo de Justicia de la Nación consideró que la alzada carecía de fundamentos que dieran sustento a su decisión; así como también existía una clara omisión en la valoración de las pruebas aportadas por la parte demandada, lo que la colocaba en una situación desventajosa. Entiende la Corte que se está frente a otra de las tantas sentencias arbitrarias. ¿Incide entonces que se trate de derechos fundamentales, como es el derecho a la salud? ¿Pierden objetividad los magistrados cuando se encuentran involucrados esta clase de derechos? Se intentará dilucidar a continuación.
This article will analyze the sentence handed down by the Supreme Court of Justice of the Nation, through which, it leaves the sentence contested by the defendant in the case "CT, N c / OSDE s / amparo de Salud" without effect. The Supreme Court of Justice of the Nation considered that the elevation lacked grounds to support its decision; as well as there was a clear omission in the assessment of the evidence provided by the defendant, which placed it in a disadvantageous situation. The Court understands that it is facing another of the many arbitrary sentences. Does it imply that these are fundamental rights, such as the right to health? ¿Do magistrates lose objectivity when this kind of rights is involved? Attempts will be made to clarify below.
Citas
• BROLA, Daniel Esteban (2018): Teoría y práctica del amparo en la Nación y Juzgados Federales. 1era. Edición, DyD, Ciudad Autónoma de Buenos Aires.
• SANDOVAL, Angélica, MOYANO, Andrea, & BARRERA, Paula. (2012). Pervasive developmental disorder not otherwise specified: A reflection on the diagnosis. Revista chilena de neuro-psiquiatría, 50(3), 202-203. https://dx.doi.org/10.4067/S0717-92272012000300010
• TANZI Silvia Y.- PAPILLÚ Juan M. (2018): Juicio de Amparo en Salud, 2da. Edición, Hammurabi, Buenos Aires.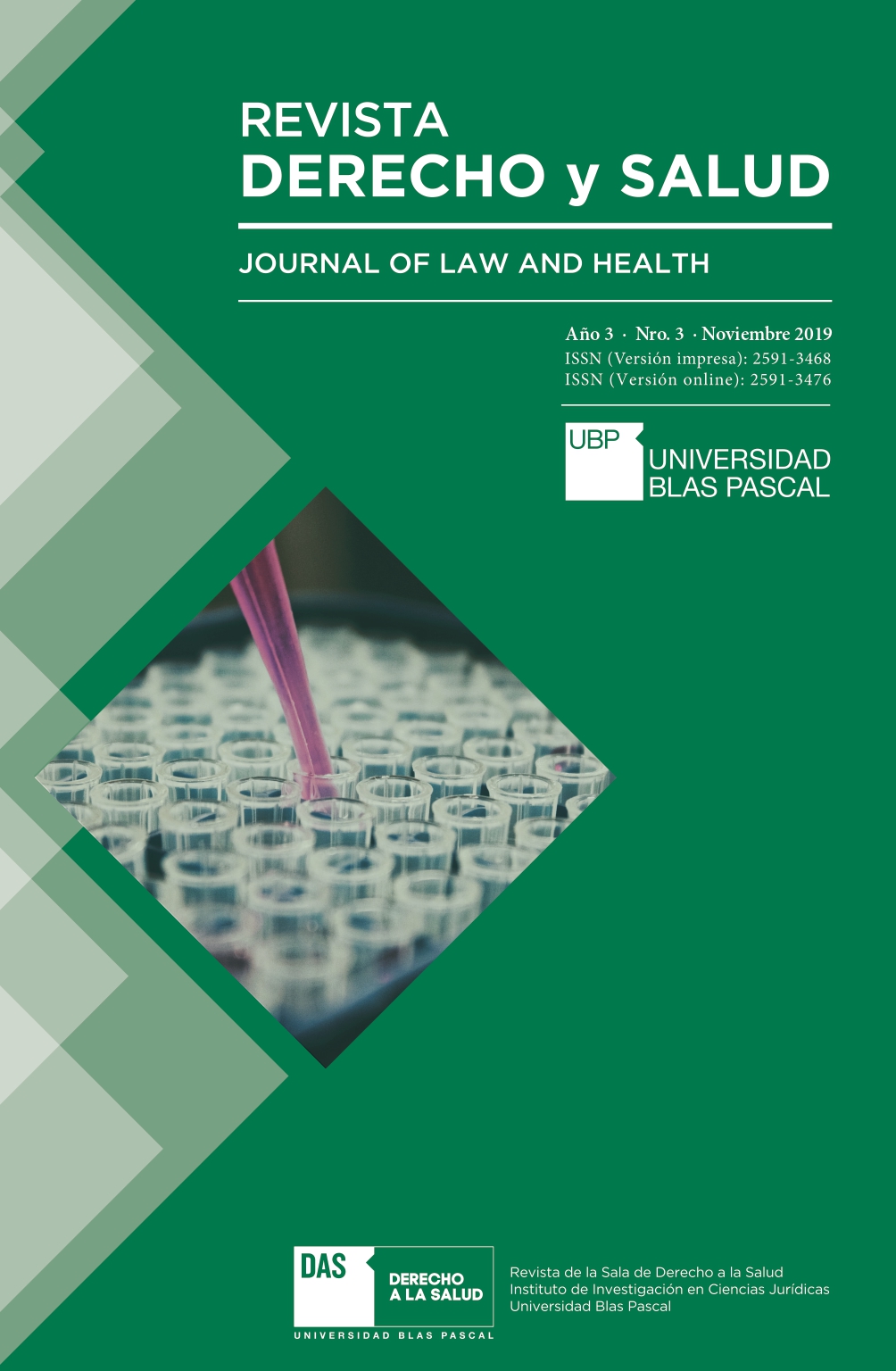 Cómo citar
Bordignon, A. (2019). Sentencias Arbitrarias: la falta de objetividad frente a la defensa de derechos fundamentales / Arbitrary Sentences: the lack of objectivity against the defense of fundamental rights. Revista Derecho Y Salud | Universidad Blas Pascal, (3), 206-213. https://doi.org/10.37767/2591-3476(2019)14
Sección
Comentarios Jurisprudenciales