El derecho a la salud de personas con discapacidad y su cobertura por parte del Estado / The right to health of people with disabilities and their coverage by the State
María Florencia Blanco Pighi
Palabras clave:
Derecho a la salud, Derecho de Defensa, Debido Proceso, Obras Sociales, Personas con discapacidad, Right to health, Defense Law, Due Process, Social Works, People with disabilities
Resumen
El derecho a la salud es reconocido por la Constitución Argentina, pero, como todo derecho, no es absoluto. La Corte Suprema de Justicia de la Nación, mediante el fallo en análisis, establece ciertos requisitos para asegurar la cobertura por parte del Estado, de prestaciones que garanticen el acceso a este derecho para personas con discapacidad. El voto en disidencia establece que, muchas veces, apegarse a requisitos formales puede implicar cercenar el goce efectivo del derecho a la salud, que es de carácter constitucional.
The right to health is recognized by the Argentine Constitution, but, as every right, is not absolute. The Supreme Court of Justice, through the sentence to analyze, establishes certain requirements to ensure coverage by the State of benefits that guarantee access to this right for people with disabilities. The dissident vote establishes that, often, adhering to formal requirements may imply clogging the effective enjoyment of the right to health, which is constitutional in nature.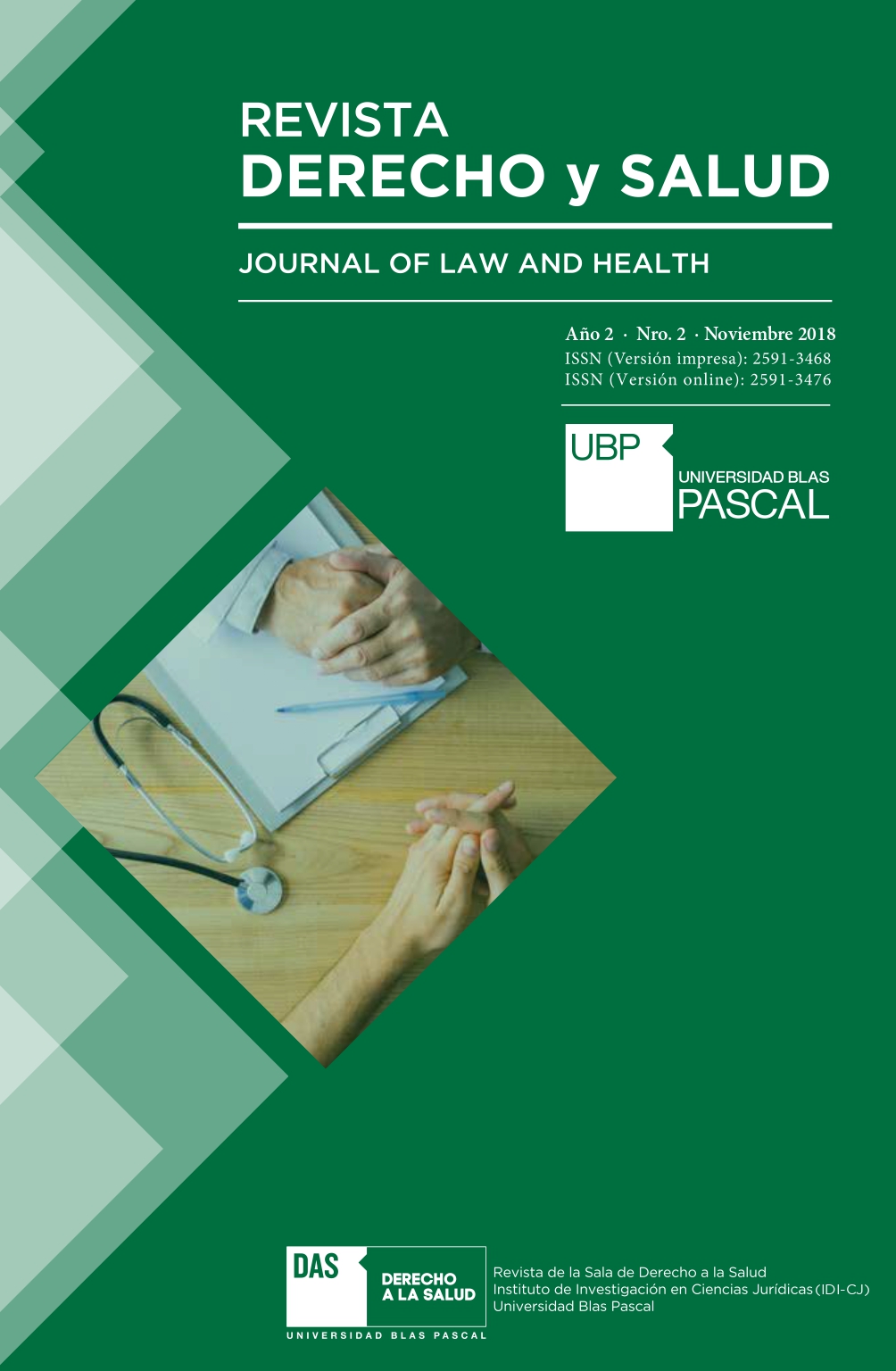 Cómo citar
Blanco Pighi, M. F. (2018). El derecho a la salud de personas con discapacidad y su cobertura por parte del Estado / The right to health of people with disabilities and their coverage by the State. Revista Derecho Y Salud | Universidad Blas Pascal, (2), 171-178. Recuperado a partir de https://revistas.ubp.edu.ar/index.php/rdys/article/view/51
Sección
Comentarios Jurisprudenciales